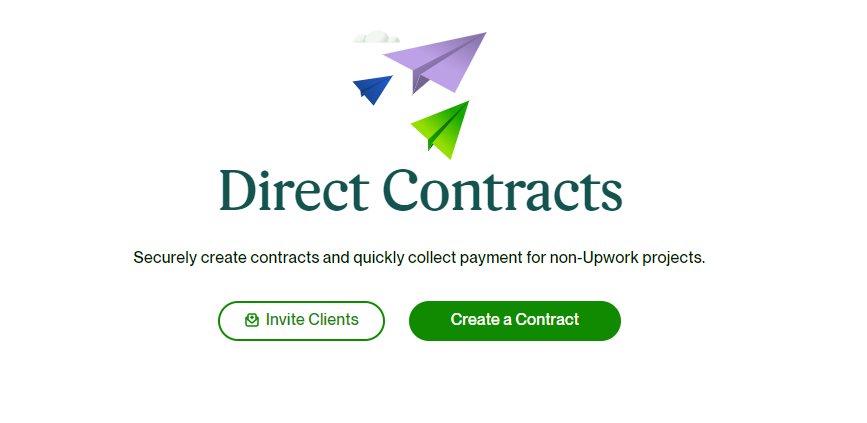 In recent years, the global freelance landscape has witnessed a surge in African talent contributing their skills to various projects across the world. Platforms like Upwork have played a pivotal role in connecting freelancers from Africa with clients in diverse geographical locations.

One notable aspect of this connection is the growing prevalence of Upwork Direct Contracts, offering a unique channel for freelancers to collaborate directly with international client.
"I'm from Ghana, and I connected with a German client on Twitter. He needed a logo for his business, and we agreed to work together. However, I felt unsure because he insisted on making payments only after the project was done. Eventually, we had to respectfully end our collaboration because we couldn't agree on this payment arrangement."
Scenarios like this have been drastically reduced since it's now possible to bring in clients from outside Upwork and work with them by sending contracts with a flat rate of 3.4 percent.
This blog explores the nuances of Upwork Direct Contracts for freelancers, with emphasis on the benefits, challenges, and strategies to thrive in this dynamic ecosystem of Upwork.
What are Upwork Direct Contracts?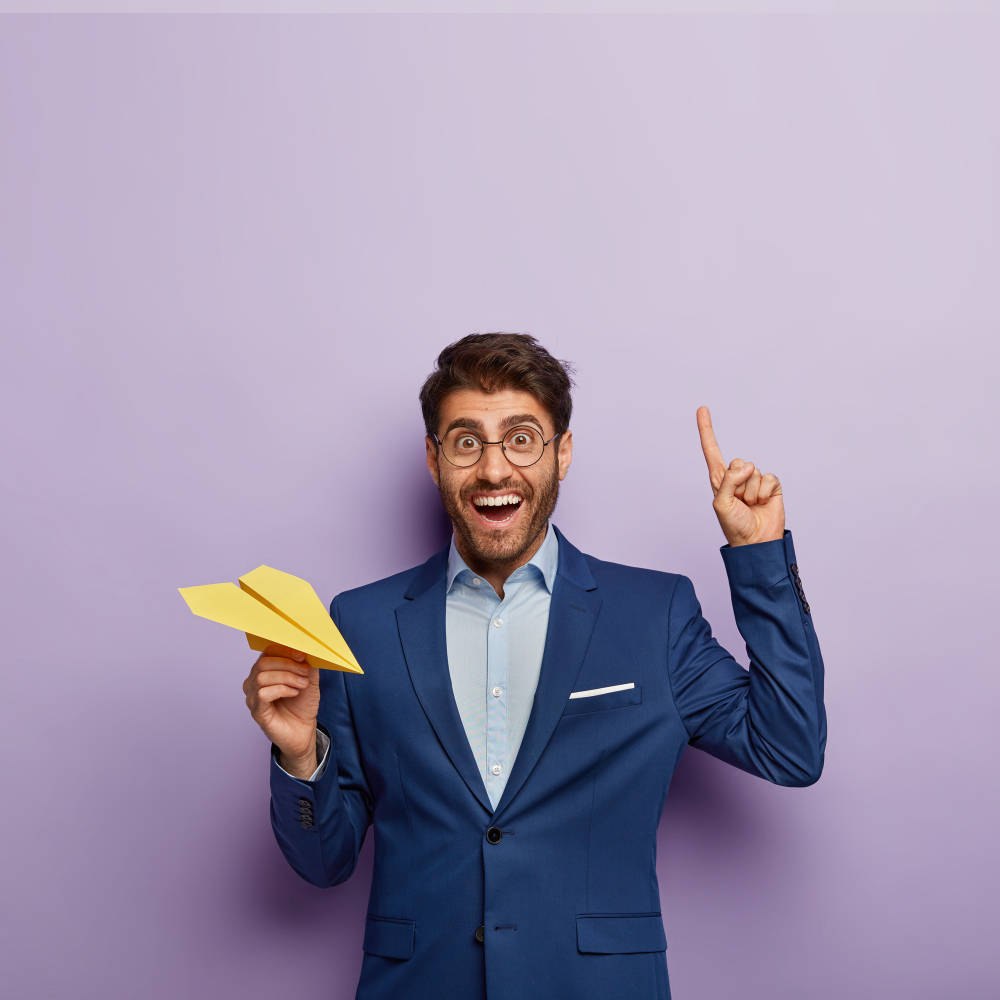 These contracts allow you to work with clients who don't have an Upwork account. Freelancers can create and send contract proposals, and clients can deposit project funds in Escrow before the contract begins. This ensures payment for your work and safeguards clients from scams.
Similarly, Direct Contract is a way for clients to work with freelancers without the project being posted publicly on the platform. This can be beneficial for clients who want to work directly with a specific freelancer they've identified, often due to an ongoing relationship or specific requirements.
Strategies for Success
1. Optimized Profile
Crafting an impressive profile showcases your professionalism and expertise, leaving a positive and lasting impression on your client outside of Upwork. It's an opportunity to convey authenticity and build trust from the start. Make sure to highlight your skills, experience, and unique qualities that set you apart in your field.
Read also: The Ultimate Guide to Conquering Upwork and Landing Dream Jobs In 2023!
2. Discussion and Agreement
Engage in discussions with the client to understand the project's scope, requirements, timeline, and any other details. Make sure you both agree on the terms of the project, including the scope of work, deliverables, payment structure, and deadlines.
3. Read and Understand
Upwork's stipulated dos and don'ts for independent professionals for more clarity on when to and when not to use Direct Contracts.
4. Communication
Maintain open and clear communication with the client throughout the project. Regular updates, clarifications, and addressing any concerns can help ensure a successful collaboration.
How Direct Contract Payment Works
Generally, there are two contract types to choose from:
Fixed Price
A Fixed-price contract involves agreeing on a set payment for the entire project.
Milestone payments act like small deadlines during a project, helping freelancers stay on track, especially for bigger projects with clear stages. The project gets divided into specific parts or milestones.
Instead of paying all at once or after it's done, payment happens after each stage is finished. This keeps the project in check, making sure the freelancer meets the planned goals for each stage
Hourly Price
An Hourly contract involves billing the client for the hours worked on the project. Here, an agreement is made for the payment amount based on the freelancer's time spent working on the project.
This simply means that payment depends on the number of hours a freelancer spends on the project.
Do Clients Count These Hours
No, the Upwork Desktop Application uses a feature called "Time Tracker" which by default captures the number of hours a freelancer spent working on the platform.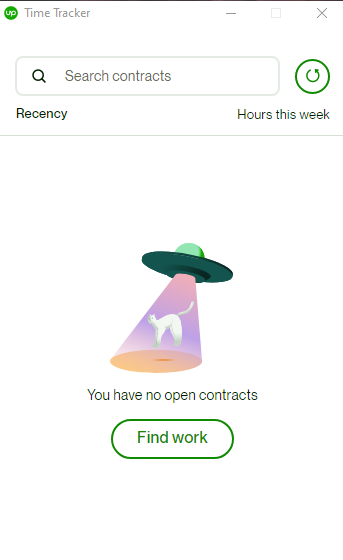 Each type has its advantages and considerations, so it's important to choose the one that aligns best with the project's scope and your preferred working arrangement.
Pros of Direct Contract
1. New Market
Working with clients without Upwork accounts paves the way for a wide range of projects across industries, allowing freelancers to interact with people outside the confines of Upwork.
2. Escrow Protection:
Here, payment is facilitated through Upwork's payment system. Client funds are held securely in a Third-party agreement until the contract's completion, preventing scams and aiding dispute resolution.
3. User-Friendly
Easy to use, for both freelancers and clients with the ability to create proposals and track payments and milestones.
4. Low Rates
Upwork typically charges a 10% service fee on the total amount billed for contracts that are completed on their platform, for direct contractors only a 3.4% flat fee is charged.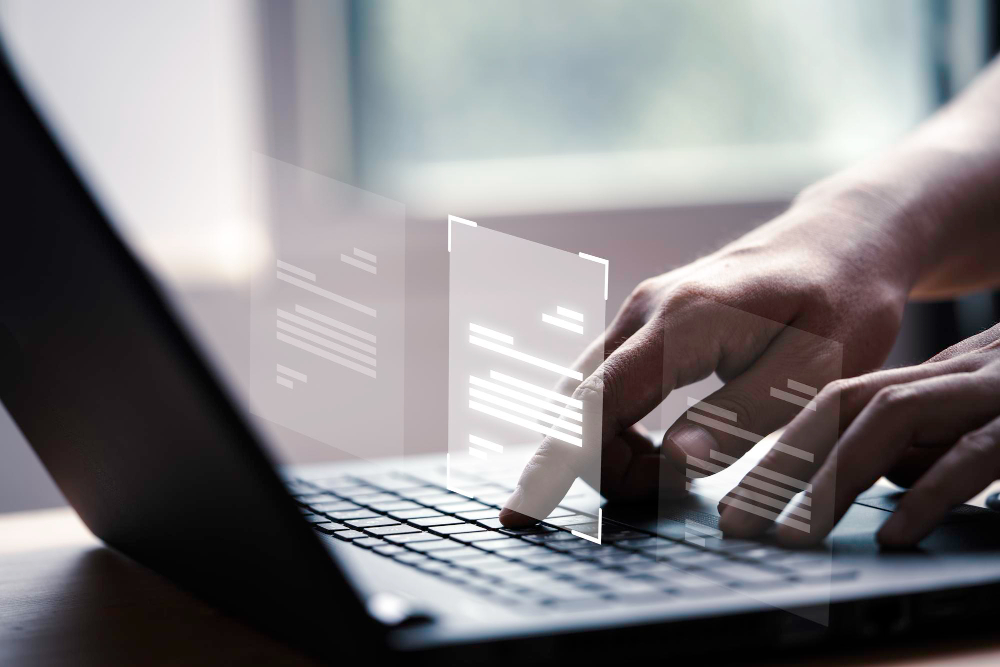 Cons of Direct Contract
1. No Review
Direct Contracts will not contribute to your public review, job success score, and rating on Upwork, which can be important for building a solid reputation and attracting more clients in the future on the platform. The inability to receive reviews from direct contract clients makes building a reputation on Upwork challenging.
Hence, freelance newbies seeking effective ways to enhance their statistics and visibility might stick to on-platform projects by creating Project Catalogs
2. Dispute Mediation
On Upwork, dispute assistance is available for Fixed Price Direct Contracts but not for Hourly contracts. If there's a conflict or issue with a Fixed Price project, Upwork's support can help mediate the dispute
A Step-by-Step Guide to Creating Direct Contract on Upwork
1. Profile Access
Access your Upwork profile and click on the top-right ( paper plane) icon.

2. Direct Contracts
Choose "Direct Contracts" from the dropdown menu.
3. Client Interaction
Invite the client to create the contract or provide them with a customized link. Alternatively, take the initiative and draft the contract yourself and send it to the client.
Once your draft is complete, your client will receive a confirmation email from Upwork. Remind them to open this email and carefully review the contract terms outlined within. Following the prompts provided in the email will guide them through the necessary steps. This process ensures a smooth wrap-up and finalization of the project, enabling transparency and professionalism in your client relationships.
Note
When creating the contract, provide a detailed description of whether it's hourly or fixed payment. and set the projects worth choosing between.
Here is a video guide
Conclusion

Freelancing has evolved with the option to collaborate directly with clients from outside Upwork platforms. This new way of working allows for greater flexibility and the opportunity to expand your horizons. Upwork direct contracts offer immense potential to the competitive marketplace on the platform.