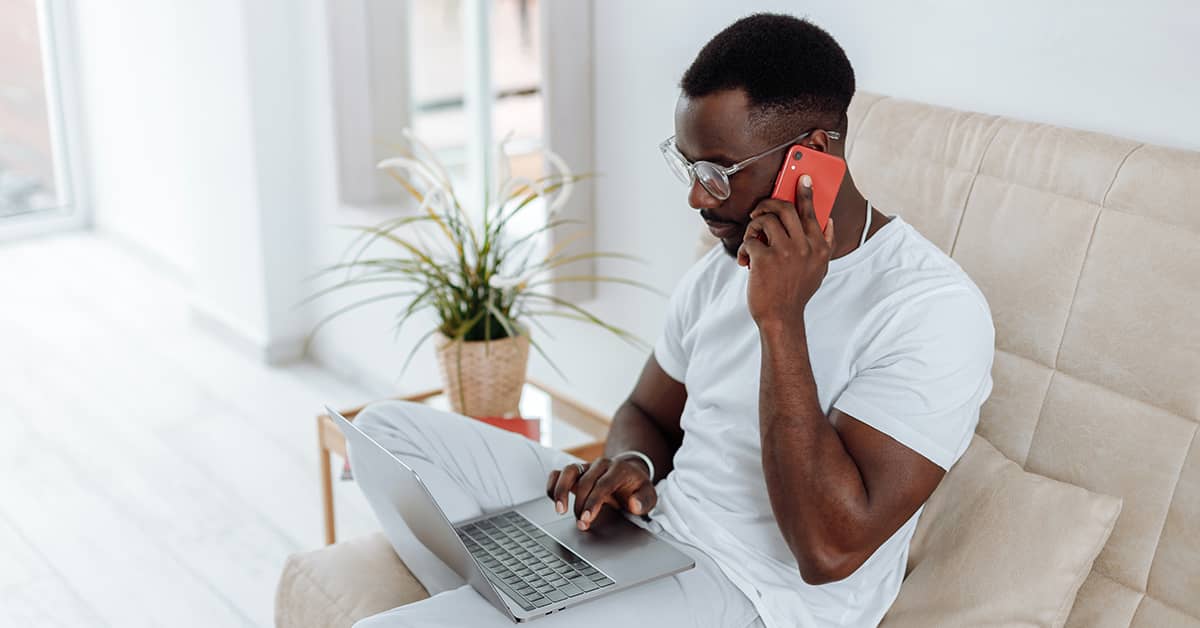 10 Apps to Skyrocket Your Freelance Career: Top African Freelancers Already Use Them

Audible Talents
According to the World Bank, youths account for 60% of Africa's unemployment cases, but as we all know that "necessity is the mother of invention", most youths are now opting to freelance where they sell their services online to various clients on platforms such as Fiverr, Upwork, Freelancer.com, and PeoplePerHour.
The huge advancement in the field of technology in various African countries has made the African youth come up with innovative and convenient ways of earning money online without seeking the old ways of employment. One of the most common ways is through making a career as an African freelancer, where you become your own boss and work on your own terms.
Outside the confines of an office job, a freelance career also has its own struggles despite the freedom and flexibility that attracts many to take up the lifestyle of a freelancer. Being your own boss requires a hefty amount of discipline and organization however, thanks to the rise in technology there are 100s of software applications out there that are designed to help you out as a freelancer with various job components such as: organizing your workload, managing your time, communicating with clients, balancing your budget, and even getting freelance work.
The next big question after becoming a freelancer is usually, which apps will work best for my situation or the must-have apps as a freelancer?
Here are some of the best free applications that can help you kick-start your freelancing journey. They are definitely worth checking out as they have been tested by experienced African freelancers in various fields.
Keeping Track of Your Time
As the saying goes, "Time is money" and no one understands this better than a freelancer. Time tracking is an essential part of being a freelancer as it helps you analyze your productivity and efficiency. As an African freelancer, you do not have the time to track your time using the old manual methods that required you to get yourself a stopwatch. There are much more advanced methods of doing so such as getting yourself a time-tracking application that will help keep track of the number of hours you have worked on certain projects, especially if you are being paid per hour worked. The best free time tracking apps include:
1. Toggl Track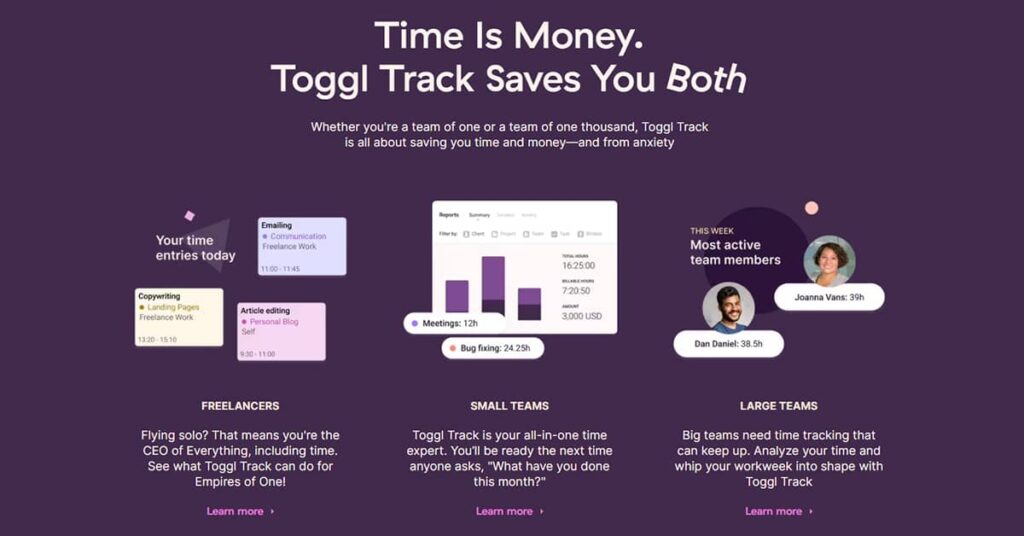 Toggl Track, formerly known as Toggl, is one of the best time tracking apps with a free subscription plan that allows you to keep track of how much time you spend on certain tasks. It has a desktop app, a browser plugin, and a mobile app that's important for tracking time when you are on the go. When it comes to time tracking, Toggl Track handles it exceptionally well. One reason why Toggl Track is preferred by many African freelancers is its capability to integrate with other applications since it supports multiple productivity apps such as Asana and GitHub. Plus it can not only be used by an individual, if you are a group of African freelancers working on the same project together, you can use Toggl Track to keep track of your time.
2. Harvest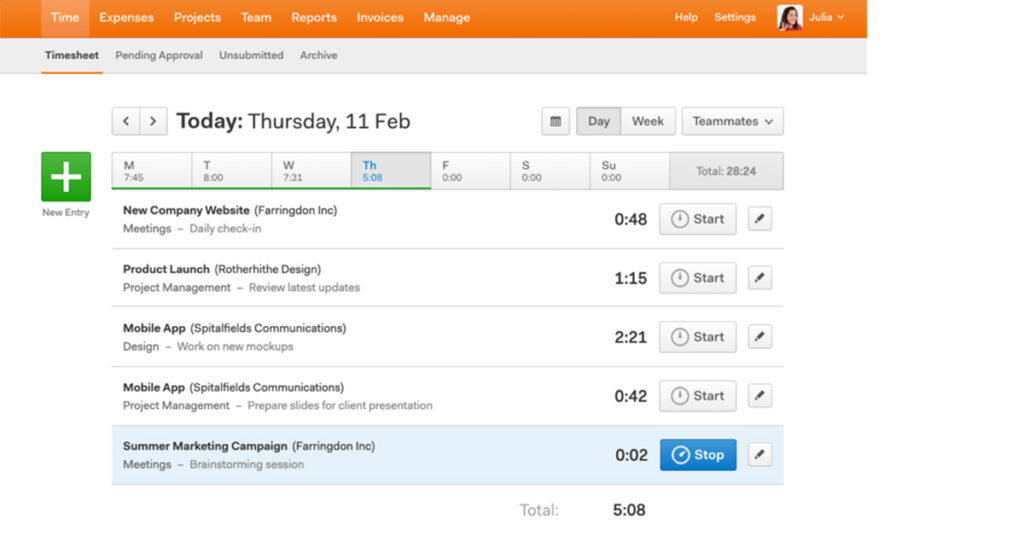 Harvest is one of the best time tracking apps for African freelancers, but it's also built to handle collaborative workload among several African freelancers in a way that's easy to understand. It also integrates with apps such as Trello and Asana. The only downside of Harvest is that you can only work on two projects under its free subscription plan otherwise you will have to pay a monthly subscription fee of $12 USD per individual for the pro subscription plan that allows you to handle an unlimited number of projects. You can install Harvest in any form that you prefer as it is available as a browser extension, desktop app, and mobile app. One huge advantage of using Harvest is the fact that it allows you and your team to keep track of the time you spend working on a certain project even when you are offline.
3. Clockify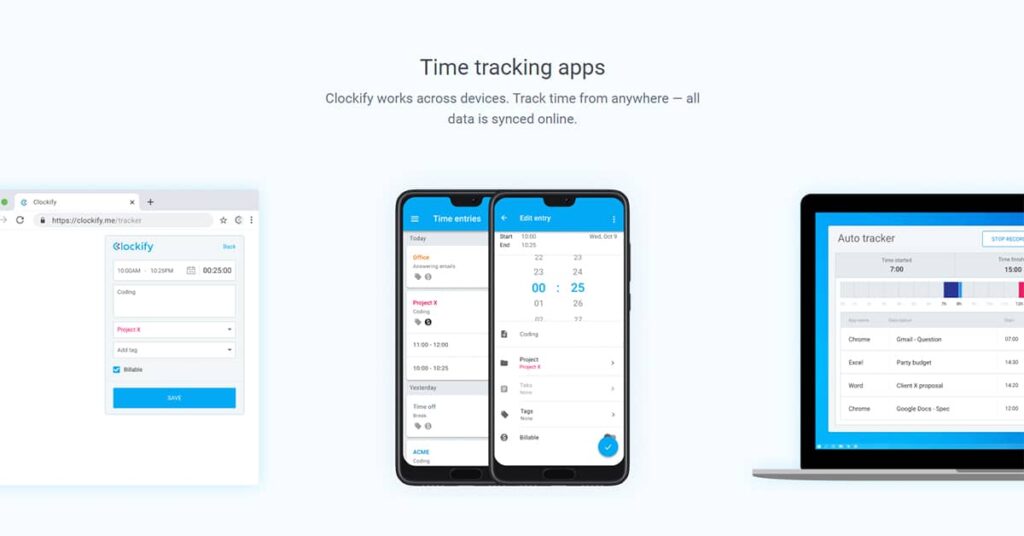 Clockify is a 100% free time tracking app, that enables freelancers to keep track of their billable hours. If you are a new freelancer and you are looking for a time-tracking app that will provide you with an official report of hours worked, then Clockify is your best option. Clockify is absolutely free for an unlimited number of users, but there are also some paid plans with extra add-ons to enhance your experience.
However, if all you are looking for is time tracking then the free plan is all you will need. Clockify app is very inclusive as it is compatible with Windows, Mac iOS, and Linux plus there is also a browser extension for both Chrome and Firefox. You can also track billable hours when on the move using the IOS and Android apps for your phone. It also allows you to share your time report with your clients for more transparency and accurate billing. Once you install the browser extension for either Chrome or Firefox a timer button will appear on your favorite web apps such as Trello, Asana, and Todoist.
4. Due Time Tracking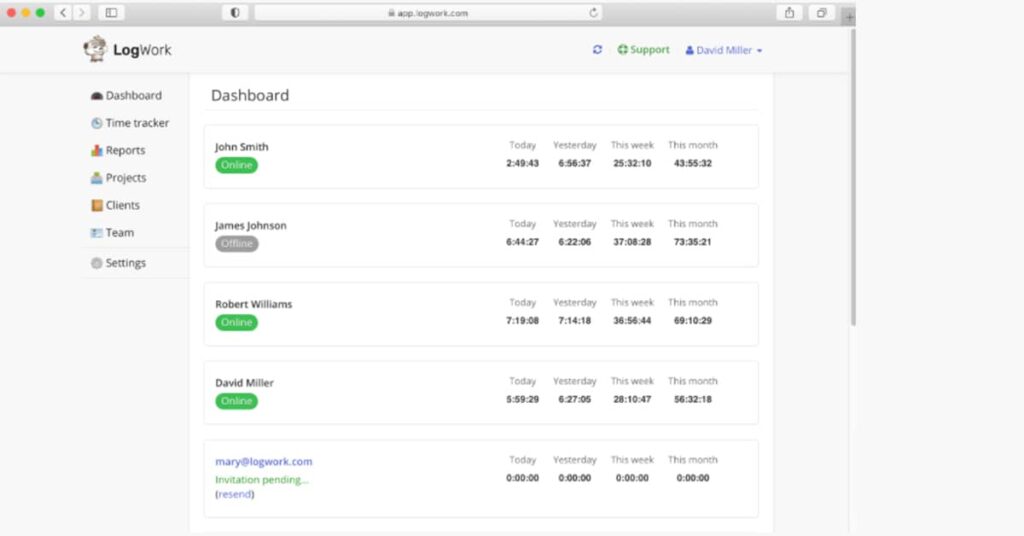 Founded in 2015, Due Time Tracking app as the name suggests is also one of the best time tracking apps that allows you as a freelancer to maximize your productivity by keeping track of your time. It's designed to help you accurately gauge how long you took to complete a certain task as well as to be able to assess how other freelancers on your team are utilizing their time. It has a free forever subscription plan, which is the best plan if your aim is just to keep track of your time. There is also a paid plan with extra add-ons that is $10 per month, giving you features such as invoicing.
5. RescueTime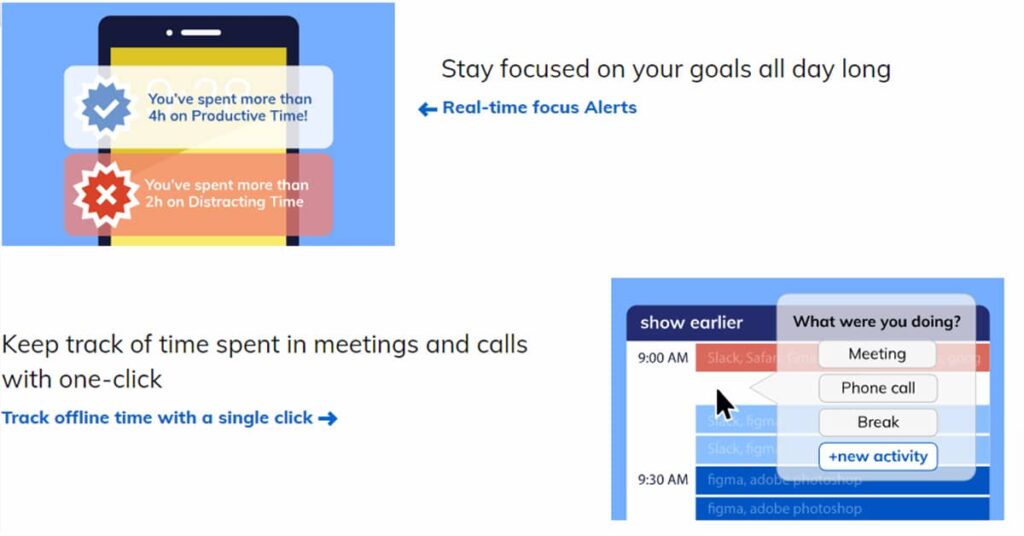 As a freelancer, you cannot afford to waste even a single minute, but with so many distractions competing for your time, you are likely to fritter away valuable hours without realizing it. However, if you want to be even more productive you need to understand how you are spending your time and there is no better tool to help you do that than the RescueTime app. It works behind the scenes keeping track of your time. It can also be classified as a productivity app as it gives insight on whether you are wasting your time, whether you are on your computer or on an Android phone. It's also good to note that there is no iOS app. The free subscription plan is more than sufficient for most freelancers however the premium plan gives you extra analysis of your time.
Billing apps
As a freelancer, managing the business aspect of your career will have a huge impact on your overall success. Invoicing is one of the most important parts of your freelancing business however it does not need to be complicated, instead it should be as simple as possible.
Finding the right invoicing/billing app for your freelancing business can be an overwhelming task, especially with new apps being added into the market each day and as the old ones get updated. Here are some of the best free billing apps in the market:
1. PayPal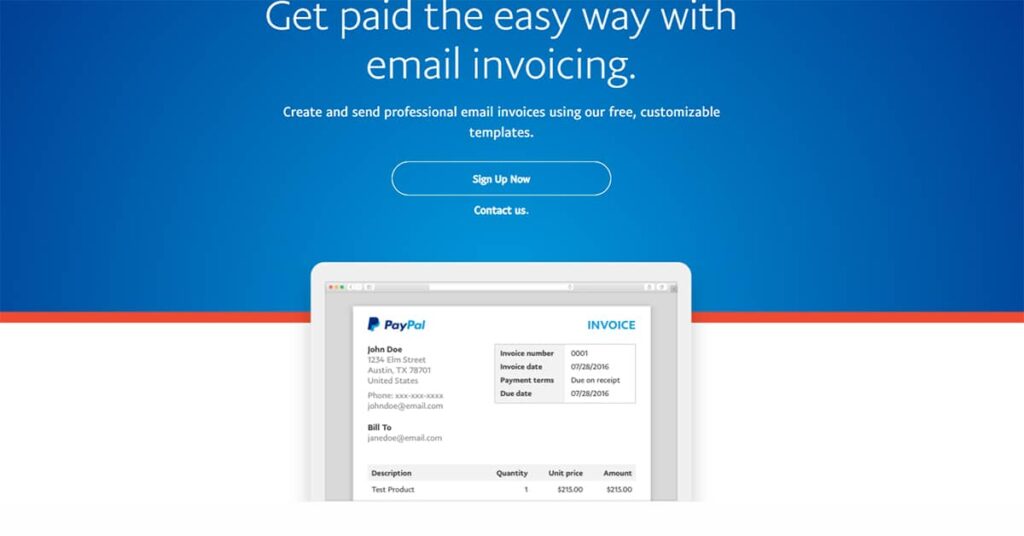 PayPal is my first option as it is one of the easiest and most popular solutions making it one of the best billing apps out there. You probably already have a PayPal business account and your client is already using PayPal as well. With a PayPal account, you can create an unlimited number of invoices for unlimited clients, plus it's good to note that creating a PayPal account is absolutely free and there is no additional cost for the invoicing functionality.
Your clients will be able to pay your invoices through their PayPal account or through a credit card in case they don't have a PayPal account yet. PayPal is a great choice for most African freelancers as it is available in almost every African country, plus it's fast, easy, and doesn't cost even a single cent to create an account.
2. Wave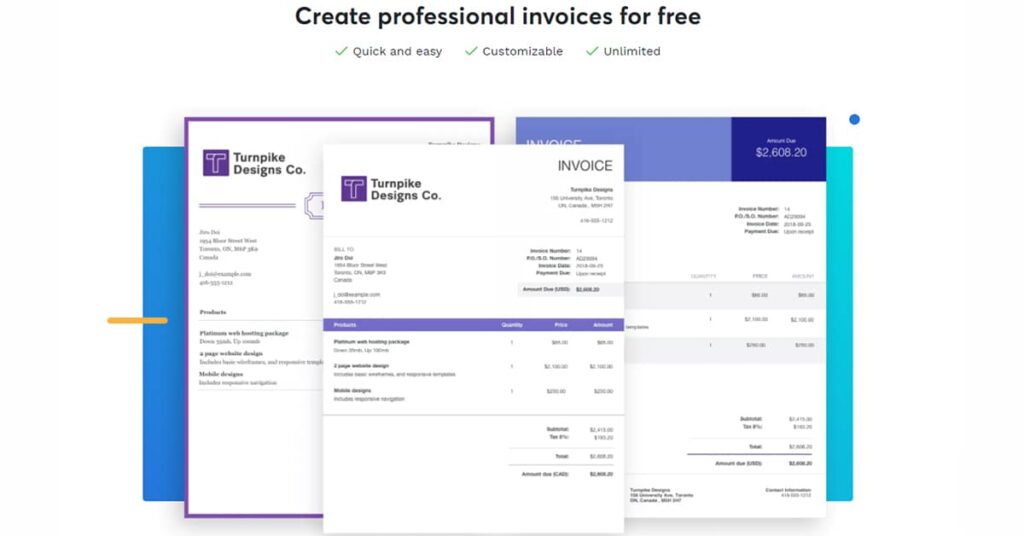 Wave is a more advanced invoicing option. With some of the best features and invoicing functionalities in its free plan, it's definitely one of the best billing apps. With the free plan, you can create an unlimited number of invoices for multiple clients. Some of the advanced features in Wave, that are not available in other apps such as PayPal, are the ability to customize your invoice templates, the ability to create invoices for recurring bills, automatic payment reminders, and the ability to keep track of all payments.
With all these advanced options in a free plan, you are probably wondering how Wave makes money? Your wave account will accept payments for the invoices you've sent out and in the process charge you a small fee for each payment. If you are looking for a free invoicing app with several advanced features such as access to accounting tools at no extra cost, then you should try out Wave.
3. Invoice Ninja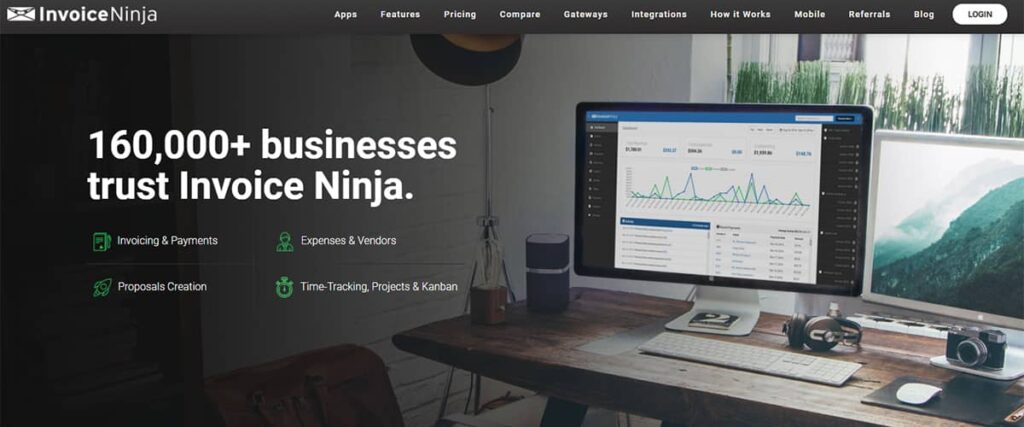 Invoice Ninja is a great invoicing tool that offers freelancers a free plan that meets all their invoicing needs. The free subscription plan allows you as a freelancer to create unlimited invoices for your first 100 clients. Invoice Ninja also integrates with 40+ payment gateways. However, if you need to manage more than 100 clients you will have to subscribe to the Pro plan that's $8 per month, which comes with extra features such as customizable invoices.
4. Invoicely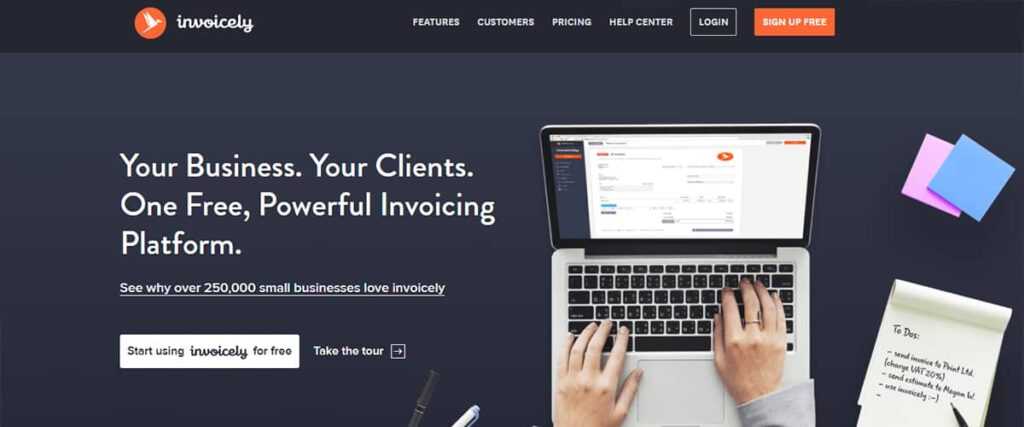 Invoicely app, as its name, suggests it specializes in invoicing. It has a lifetime free plan that has a limited number of features but is still sustainable for a freelancer who intends to use it for freelancing purposes only making it one of the best billing apps. With the free plan, you can create an unlimited number of invoices and also be able to customize them in a way of your liking.
Invoicely is an excellent option for many freelancers who are looking for only one feature "Invoicing".
5. Invoicera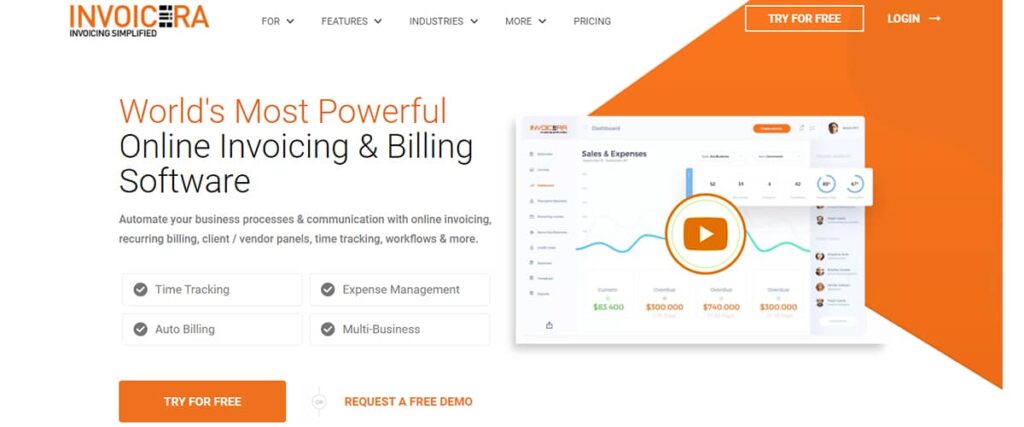 Invoicera is an advanced invoicing and billing software, with features that are beyond the needs of a regular freelancer, some of which would be very helpful to your freelancing business.
It has a free subscription plan with limited functionality, but in case you are a freelancer who just wants to utilize the invoicing feature, the free plan will be more than enough. However, the biggest disadvantage of using the Invoicera free plan is that you will only be able to manage 3 clients at a time.
Conclusion
Whether you are a software developer, designer, writer, or any other kind of freelancer, you will come to understand that despite the freedom and flexibility associated with freelancing, the struggles of being a freelancer are real especially when you are working at home or outside the confines of an office.
But with the rise of technology, there are hundreds of software applications out there that can help you in your journey as a freelancer such as the ones listed above. These apps can help you organize your workload, communicate with your clients, and manage your time. With these tools, you can now take your freelancing career to the next level.